A leading rental supplier of Apple iPads, MacBooks and iMacs to UK businesses and entrepreneurs.
The Apple brand needs no introduction. It is among the most in-demand items for hire and and a consequence, we have a large inventory and can ship products nationwide. We also offer flexible terms on the rental of Apple products. Simply you can have as many or as few as you need, for a long or as short a time period as necessary!
Apple iPad and iPad Pro
Latest IoS, 9.7″, 10.2″ and 12.9″ screens. We also maintain slightly older models that are still in impeccable condition. Not everyone needs new, 'fresh-out-of-the-box' equipment. It just has to be new-to-you and with our product care policy, it will be. We can also provide iPad accessories as well.
MacBook Pro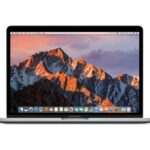 The Apple laptop. We have stock of both the i7 and i9 processor. 13 and 16 inch screens available. Bespoke set up if needed. Maybe you just need a short-term replacement while your machine is being fixed. We can do that.
Read up on 5 Good Reasons to Hire a MacBook.
iMac and iMac Pro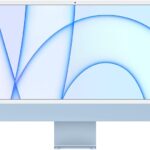 iMac 24″ with M1 processor, iMac with 21.5″ screen (i5 and i7 processor available) and a 27″ i7 machine.
These are just samples from our range. If the exact specification is not listed here, don't worry. Speak to on of our friendly pre-sales consultants who will be happy to help. Learn more about our Apple Products available for rent and hire.
---