The reasons that customers make an enquiry are varied and numerous. The last two years has been so different to all those that went before, but as we write this blog in April 2022, there are signs of a rhythm returning. Customers returning to events and conferences after a 24 month hiatus.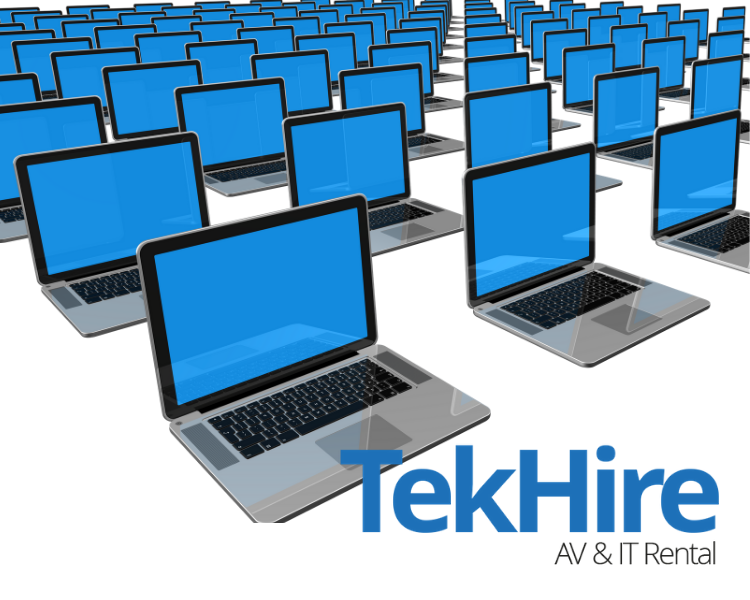 It will come as no surprise that we are supplying more IT kit for hybrid working and video conferencing equipment to bring disparate people together in unified teams.
What is also surprising is the number of examples where people in a business could have made use of short-term equipment hire, but there were too busy fixing the issue they had to think how they might solve it differently. So, in short customers come to us for many reasons, and here are the ones that came to our mind when we were brainstorming over tea and biscuits recently.
Events and exhibitions. Now returning post-covid19. Hiring the latest technology so you get maximum impact at the next public event, show or exhibition.
Learning, development and training. Product training, a new IT system; those essential PCs, laptops, keyboards etc. so you can train all your people in a short space of time.
Server migration. Many businesses despite cloud computing are still with the onsite server model. We provide equipment to mirror existing environments thus avoiding the risk of downtime while IT upgrades take place.
Ease the strain on working capital. We are seeing this at present as many businesses are cash poor and hiring equipment is a preferable short-term decision.
Equipment rental is an operating expense not a capital one and so there is not issue regarding depreciation to upset the accountant
Peaks and troughs. Business confidence remains uncertain. Just as the worst of Covid seemed to be begin us, up come geopolitical conflict and inflation. These are not friends of business planning or investment but hiring equipment helps to run a business during times of uncertainty.
Disaster recovery. Customers expect business continuity, even during a crisis. This includes access to IT equipment if the existing inventory is rendered inoperable due to fire, flood etc.
Cyber disruption remains a real threat to businesses and those at the smaller end of the scale are least prepared and least able to cope.
We're a rental partner not just a supplier
There are other reasons too. But that takes away from the main point which are:
We can supply to anywhere in the UK
We have inventory stocked at different locations in the country so can move quickly in an emergency situation
You can have what you want for as long or as short as you need it.
If you don't know what you want, we will ask what you need the equipment for an advise accordingly
Our own staff are on hand to delivery and, if needed, set-up, test and support the equipment for the duration of the hire period.
Contact us for a no obligation quotation